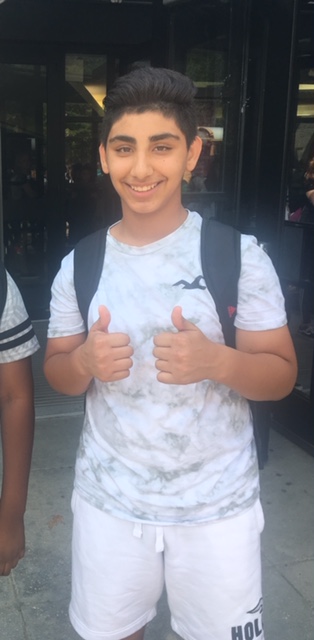 "Starting at a new middle school I thought everyone would help me get through it, but that's not what happened. My journey was like a roller coaster ride going up and down, with many unexpected challenges. I didn't know much English and I struggled to speak well. Some days it crushed me, but I knew I couldn't let it affect me – I was here for a reason.
I eventually met Ms. Rula at CIS and she believed in me. With her help I kept studying, learning new things and doing things I never thought possible. And now, I'm the proud president of our Student Council Association. Ms. Rula made a big impact on my life, and gave me a little push forward when others didn't believe in me. She was honest and gave me the faith to walk proud again; a shining light throughout my middle school journey. I'm very thankful and grateful, and want to tell other students that Ms. Rula, CIS and other adults care about you and will give you something very valuable – faith in yourself and hope!"
Thanks to your support, we can help shine a light and create more pathways to success for students in our community.