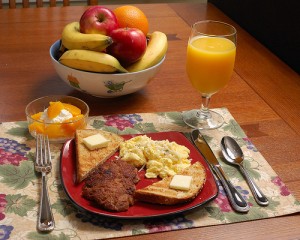 This Saturday, Sept. 28, 2013 at 8:30 a.m., the parents and families of students at Arlington Career Center are in for a treat! The Career Center Culinary Arts and Sciences program will be providing a breakfast fit for kings to students and families as they are welcomed back to the 2013 – 2014 school year.
Families will be given tours of the building and also introduced to the phenomenal instructors who will be teaching their students this upcoming school year.
We know the importance of parent involvement when it comes to students and hope to have a packed house this Saturday!
Photo credit: Cliff Muller