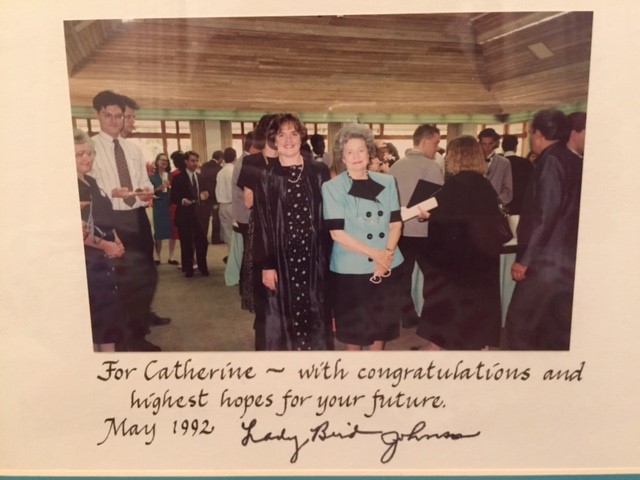 By Cathy Celestino, CIS of NOVA Outreach Coordinator
If you were to find (or lose) yourself wandering the stacks of the Perry-Castañeda Library on the campus of The University of Texas at Austin, you could dig up a bound report dated 1992 and titled, "A Gang Prevention Model for Communities In Schools of Texas." It's hard to believe that 24 years ago that was my Professional Report, the hard-copy product of the capstone experience of the Master of Public Affairs degree at the LBJ School of Public Affairs. One of the hallmarks of the LBJ School degree programs is the emphasis on real-life, real-time, practical applications of public policy.
My interest in and study of education policy wasn't confined to textbooks and lectures, but explored and nurtured through professional relationships and outside opportunities. Thanks to one of my professors, I was referred to the Communities In Schools (CIS) of Texas State Office for a part-time, year-long internship during my final year of study. Housed in what was then the Texas Employment Agency, I found myself in a unique position to appreciate and understand CIS and how it operates and succeeds in a big, diverse state. While gang prevention strategies were a high priority across Texas in the early 1990's, the continued success of CIS throughout the country is a testament to the strength and adaptability of the CIS model. Then, as now, the importance of integrated supports and staff in schools working directly with students, their families, and their communities is what sets CIS apart.
Fast forward to today in Northern Virginia where I am once again in a unique position to return to, and support, CIS in a new time and place. As an Outreach Coordinator, I'm connecting more people, professionals, partners, and volunteers, to the ongoing mission and work of helping students achieve and succeed in school and life. I could not have asked for a better full circle homecoming than the one I've had with CIS.