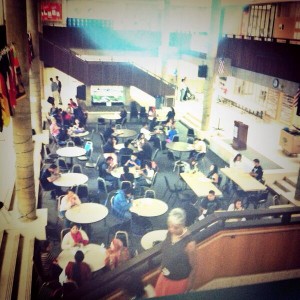 Arlington Mill High School students were in for a treat when they arrived on campus for this school year. The high school recently made a move into the Arlington Career Center where students now have access to the career and technical classes at the Arlington Career Center, common spaces and other phenomenal components of the building.
Students and teachers are excited about the upcoming school year and looking forward to a year of success, achievement and new heights as the staff members in the school work to take advantage of the additional resources, students and partnerships in the building.
Communities in Schools of NOVA looks forward to bringing in even more resources to support youth at Arlington Mill High School and throughout the building to ensure that each and every child has an opportunity to be successful this year and beyond!