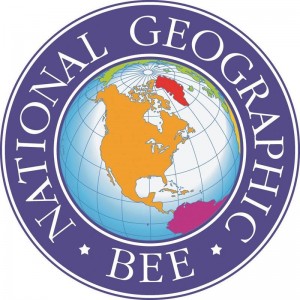 Gunston Middle School held its National Geographic Bee at the school-level the first week of February! Every grade at Gunston took an assessment during their respective social studies classes, and the top scorers from each grade were brought together on Wednesday morning for the second elimination round. Forty-five Gunston students competed at this level, and eleven made it to the final level of the competition, held on Thursday, February 4, 2016.
The final competition was held in the traditional "bee" fashion, with students being asked oral questions, round by round. The final showdown was between four students, and it took a few rounds to declare a third-runner up, the alternate, and the winner. The questions ranged from well-known facts about United States' geography, to lesser-known facts about Europe, South America, and Africa.
We are so proud of all our Gunston students for taking the opportunity to participate in a national geography bee. Special thanks to Kimberly Pearson Cooke, the Resource Teacher for the Gifted, for making sure Gunston's National Geographic Bee 2016 was a success!