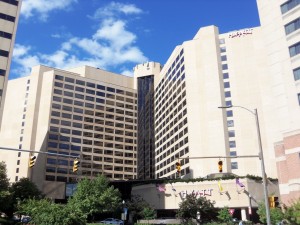 CIS of NOVA is partnering with Hyatt-Regency at Crystal City this spring to explore topics in career readiness, and careers in the hospitality field. During last year's program, students created resumes, practiced interviewing skills, and visited the Hyatt-Regency in Crystal City to see what happens behind the scenes at one of the busiest places to work in Northern Virginia.
During the February 11th session, freshmen students met with representatives from Hyatt to discuss personal branding, and the basics of networking. From identifying aspects of well-known brands such as Apple and Nike, to brainstorming ways that students can present their own "brand", the session was a great way to inspire Wakefield's youngest students to starting thinking about the way they present themselves on a daily basis.
CIS of NOVA looks forward to working with Hyatt this spring developing important life and career skills with our Wakefield students.