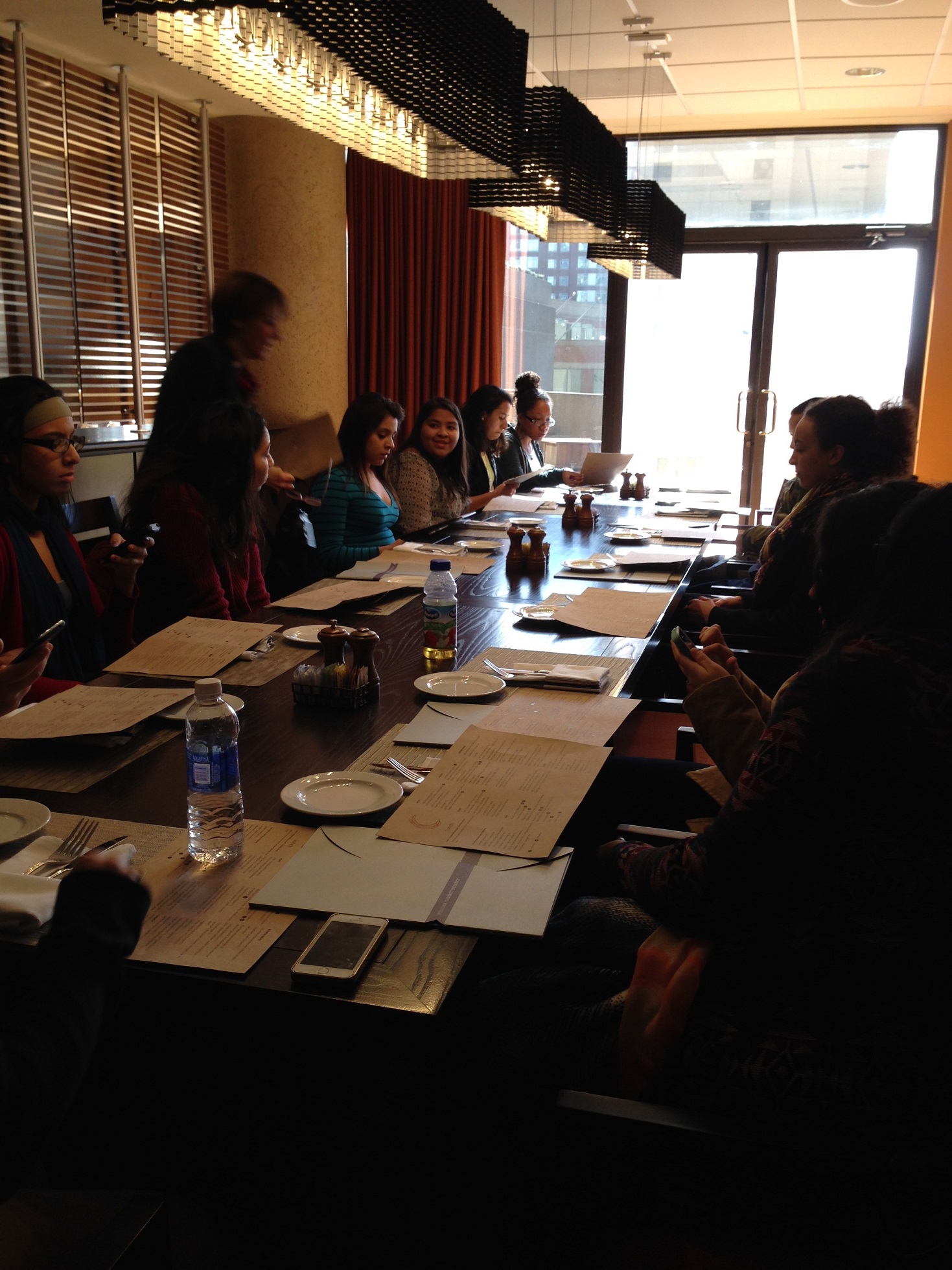 One of this year's newest partnerships was with Hyatt Regency at Crystal City, with the hotel running its PENCIL college readiness program for students at Wakefield High School.
Fourteen Wakefield students visited the hotel in late February to meet with Hyatt employees from all fields in hospitality. Students heard from one of the senior chefs, a building engineer, a marketing representative, event planners and human resource managers, with the take home message that even though there are numerous careers in hospitality, everyone has to start somewhere and that education is the key to opportunities. The day concluded with a complimentary lunch at the hotel's restaurant, Cinnabar.
Hyatt also visited Wakefield in April to assist students with resume writing, and will be returning in June to host a mock interview day for students seeking summer employment or internships. Outside of the work with students, Hyatt Regency has been a gracious support of CIS of NOVA and Wakefield, donating a complimentary lunch to the winner of Run for Wakefield 5K and audio-visual equipment to the school, as well as sending employees as guest speakers for the Wakefield Career Day.
Partnerships with businesses such as Hyatt are critical in providing students with not only the skills needed to succeed in life after graduation, but also in providing students with opportunities to see the "real world" and all of the opportunities available in Northern Virginia.
Is your business or organization looking to become involved in mentoring or working with Arlington students? Please contact Site Coordinator Dan Howard for more information!