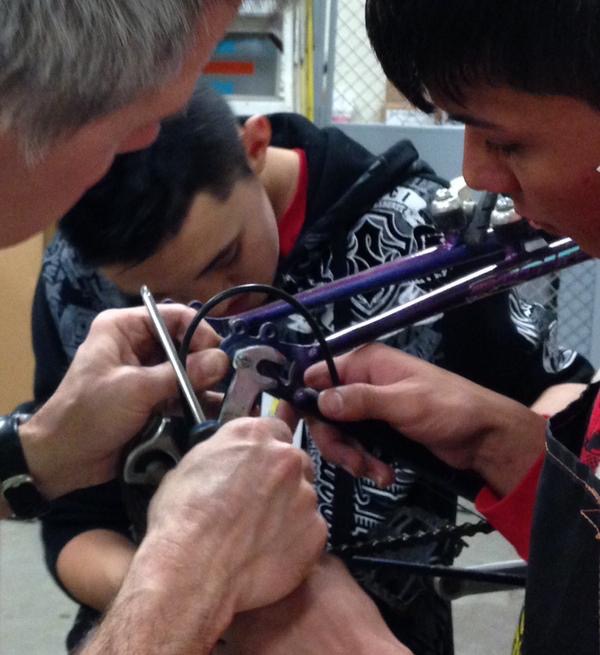 The second semester of Phoenix Bikes at Wakefield High School kicked off on February 5, 2015, with twelve Wakefield students learning about bike mechanics and the importance of community service. Throughout the spring semester, students have learned bicycle mechanics and how to perform repairs, as well as work on bicycles that would be later donated to Arlington community members, and to a fellow Wakefield classmate.
CIS of NOVA partnered with Wakefield staff members Debbie Polhemus and Joyce Kelly to recruit students and coordinate the club at the school. Each Thursday, Ms. Polhemus and Ms. Kelly meet with the Bike Club students during study hall to review new vocabulary terms and bicycle mechanics ahead of the club meeting after-school, led by Phoenix Bikes' Stephen Green and volunteer Gita Reddy.
Several of the students have completed the Earn-A-Bike program, and will soon begin working on fixing a bicycle that students will be able to keep (for free!). Stay tuned for updates and photos as our students earn their bikes in the coming week!
For more information about Phoenix Bikes, please visit www.phoenixbikes.org.