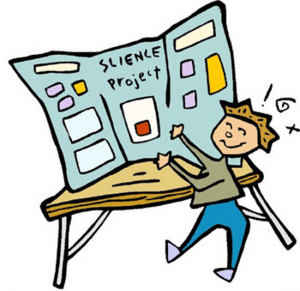 If you are passionate about helping students fulfill their potential and help them develop leadership skills, and you have time on January 12 and/or 13 from 2:30 to 4pm, the Gunston Middle School Science Fair needs your help!  We need adults to judge the Science Fair – you will be evaluating four to six science fair projects by our 7th and 8th grade students in the course of one or two hours.  You will be given a rubric on which to evaluate the students' presentations.
Gunston students started working on their projects in October, and finished recently by creating a presentation and board.  They are excited to share their project ideas and presentation efforts with you!  If you are interested, please contact Alessandra Domestici at domesticia@cisofva.org.
You can visit the Gunston website to learn more.