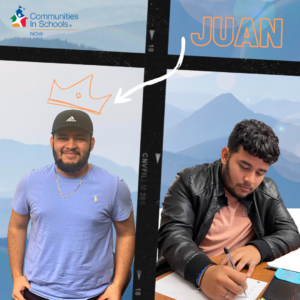 Since the start of the school year, life has been treating me pretty well. I have an awesome job that I love, and I am surrounded by co-workers who feel like family. Together, we've tackled some tough goals and come out stronger for it. Thanks to my friend who helped me get this job, I now have access to college tuition benefits, which I'm considering taking advantage of and sticking around for a management position after graduation. I'm also still taking architecture class; it's my favorite class.
I've always felt like I have great leadership skills, and becoming a manager would be a dream come true. Plus, it would mean I could finally give back to my mom, who's been holding things down for our family through thick and thin. Moving to a bigger place is on the horizon, and it's been nice to see my little sister get excited about having more space. I'll be keeping an eye on her, though, to make sure she doesn't slack off on her chores!
I still play soccer, too; it's one of my passions. When my site coordinator/coach, Mr. RJ, was out for a while, things didn't feel the same at school. My teachers and classmates are great, and everyone is really supportive, but a lot of us really missed having the whole CIS team there. But now that he's back, it's like a weight has been lifted, and school feels like home again. I'm grateful for their support. I truly believe that programs like this can make a difference in the lives of students like me. 
One thing I've learned recently is how important it is to connect with others. Making new friends has been so rewarding, and it's teaching me valuable skills that will come in handy no matter where my career takes me. I'm excited to see where life takes me next, and I can't wait to share more updates with you all soon!